Human Bar
You must be 21 to be at Bark & Brew. There is a one beverage minimum for each person at Bark & Brew. Our beer, wine and specialty drink selection changes seasonally, so be sure to check back on occasion to see what's new!
** One Beverage Minimum Per Customer Please ** $10 minimum charge on all debit / credit card transactions. You may tip your Dog Butlers directly, thank you! No Liquid Carry Ins or Dog Treats.
---
September Drink Menu
Gala Crownberry
Crown Royal Regal Apple, Cranberry Juice, Orange slice
Mudslide
Vodka, Kahlua. Bailey's, Cream and Hershey Chocolate.
Mango Habanero Margarita
Ole Smokey Mango Habanero Whiskey, Triple Sec, House Sweet/Sour.
Jameson Smash
Muddled lemon slice, mint leaves, sugar cube & bitters, Jameson, topped with ginger ale.
---
Apricot Poodle
Deep Eddy Cranberry Vodka, sparkling white wine, orange juice $8.00
Black Lab
Goslings Bermuda Black Rum, Goslings Ginger Beer, fresh squeezed lime juice $7.50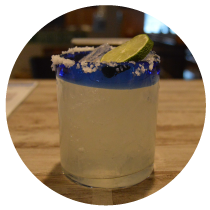 Chihuahua (Margarita)
Jose Cuervo Silver Tequila, triple sec, house sweet/sour mix $8.50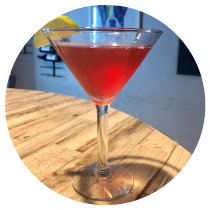 Frenchie (Cosmopolitan)
Absolute Citron, Cointreau, sweet/sour & cranberry juice $9.00
Golden Retriever (Long Island)
Tequila, Rum, triple sec, vodka, gin, house sweet/sour mix $10.00
Great Dane
Deep Eddy Ruby Red Vodka, Ginger Ale $7.50
Irish Setter (Bloody Mary)
Absolute vodka, house Bloody Mary mix, spices $9.00
Legal Beagle
Sprite and cherry juice $3.25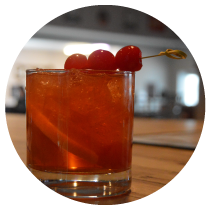 Pit Bull (Old Fashioned)
Whiskey or brandy, bitters, old fashioned mix, house simple syrup, topped with soda $8.50
Pug Dance
Seagrams Gin, house sweet/sour mix, simple syrup, club soda $7.50
The Corgi
Deep Eddy Lemon Vodka, triple sec, house sweet/sour mix, cranberry juice $8.50
The Doodle (Lemon Drop Martini)
Deep Eddy lemon vodka, triple sec, house sweet/sour, simple syrup, rimmed with lemon sugar $9.00
The Mutt
Deep Eddy Sweet Tea Vodka, white wine, lemonade $8.00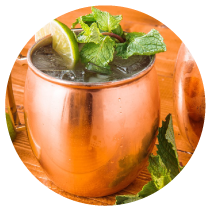 Ultimate Moscow Mule
Vodka, Ginger Beer, house S/S & lime $8.00
Weiner Dog
Deep Eddy Ruby Red Vodka & lemonade $7.50